Your Journey to Less Pain, Better Movement, and Better Performance Starts Here
Are you looking for a different Chiropractic experience? Our office is not like others and our patient experience is top-of-the-line. Too many active individuals are frustrated because of injuries or pain that hold them back while exercising or participating in their sport. We help you achieve your goals and get you back to doing what you love by providing you with 1-on-1 individualized care, hands-on manual techniques, and by providing clear explanations of your problem.
You Deserve To Feel Better So That You Can Live A Healthier Life
How Chiropractic Care Helps You Achieve Your Goals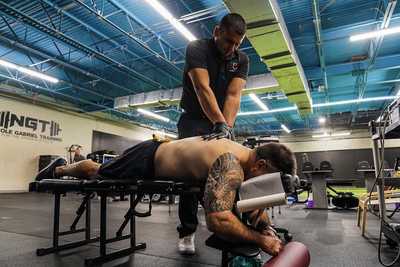 Pain Reduction
Through chiropractic care and specific rehab programs, you can move better, feel stronger, and improve recovery.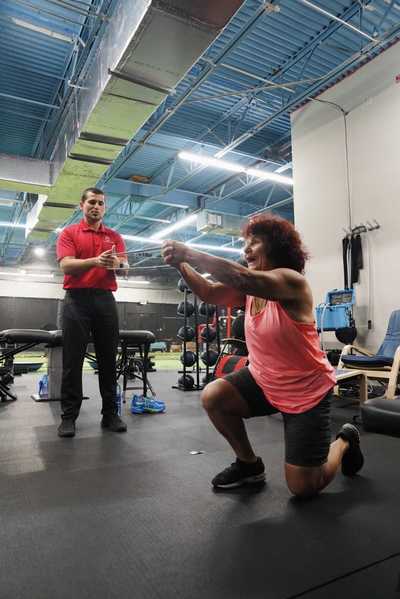 Injury Reduction
You are given the tools to understand how to reduce the risk of injuries for your sport or activity so that you can continue to enjoy your life.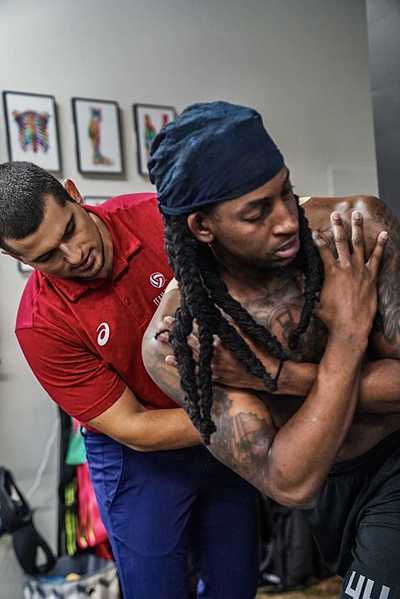 Improve Sports Performance
We keep you feeling good after your workouts, sports, or extracurricular activities so that you can perform at your best.
Learn more about our Free Discovery Visit
The 30-Minute Free Discovery Visit is Vital to Ensuring You're a Great Fit for Our Practice
Get Wiser. Get Stronger. Get Better.
Get Wiser: We provide you with clear explanations and management strategies of your diagnosis so that you understand what is going on and how you can implement the management strategies immediately.
Get Stronger: We believe in the idea of building resiliency, or the ability to cope with or manage something, in spite of set backs or barriers. One of the best ways to do this is through exercise and strength training.
Get Better: We help you get out of pain and return to your daily activities, sports, and exercise. Our manual techniques combined with exercise will help you get out of pain, move better, and continue to feel better.
Schedule An Appointment
Our Goal Is To Guide You Through Your Injury
At Strength & Spine, we understand how frustrating it is to deal with the setbacks of pain and injuries while working out and trying to enjoy our active lifestyles. Through our strength and conditioning and sports chiropractic experience, we are able to evaluate your lifting and sports technique and modify it appropriately if needed.
Schedule an Appointment
Continue Reading...
"Great Chiropractor. Goes above and beyond to meet your needs.
Being an NFL player I need to continue to make sure my body is firing at all cylinders and Dr. Cam gets me right. Best in town!"
-Devante Bond (NFL Linebacker)
"10/10 recommend you won't go anywhere else!
Dr.Cam is so professional and uses the most cutting-edge techniques and methods to help solve your issues. Whether you are a d1 or professional athlete or a regular desk job guy like myself he gives you the same level of care which I appreciate greatly. 10/10 recommend you won't go anywhere else!"
-Tyler P.
We Have Helped Athletes Playing At The Highest Levels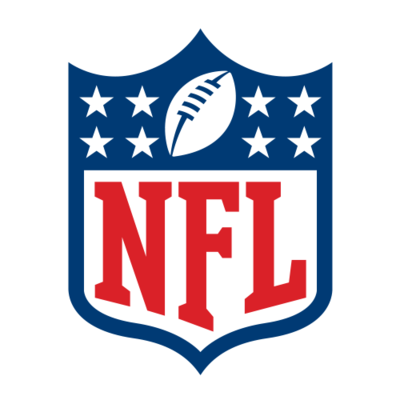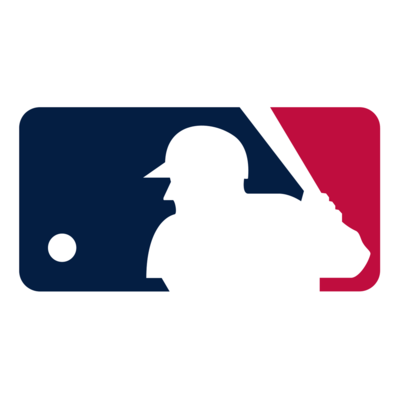 Achieve Your Health & Fitness Goals
This Is The Simple Process

Schedule An Appointment
Schedule an appointment at a time that works best for you by using our online booking.
Together, We Create A Plan
We create a customized treatment plan together based on your specific goals. Return To Doing What You Love
You are no longer limited by your injury/pain and able to perform at your best.
Stop Letting Pain Control Your Life And Start Feeling Better.
Schedule your chiropractic appointment with Dr. Cam today!
Schedule An Appointment