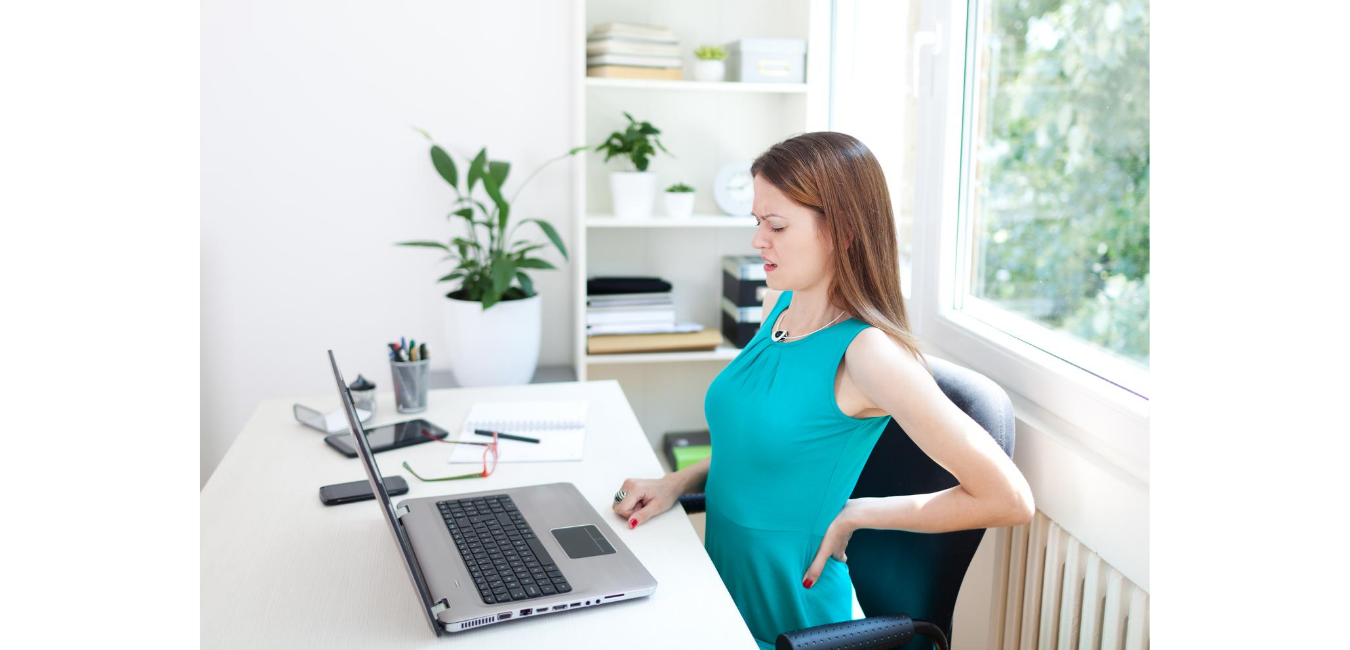 Low back pain is the number 1 cause of disability in the world.
It is something everyone will experience at some point in their lifetime and is a natural progression of life. There are several different causes of low back pain, yet many chose to not seek care for their pain and discomfort. Thanks to the double-edge sword that is the internet, many first attempt to manage their pain and symptoms at home. This isn't a bad thing, but there tends to be a repetitive cycle amongst many before finally seeking chiropractic care for the spinal pain, especially low back pain.
The modern way of dealing with aches and pains, especially low back pain is as follows:
1. Google Your Symptoms
After one experiences some pain that didn't go away on its on, people google "Low back pain with (insert aggravating activity). The search reveals literally millions of videos and articles on how to manage low back pain at home. You find a few good articles and videos and proceed to try and follow their instructions.
2. Deal With Your Symptoms
Some of the things your tried from the YouTube video helped, some did not. Now it's been a few days and your pain is still there and you are going about your day at work trying your best not to let it affect you. After a long day of work, you get home and start to realize your pain is interfering with your daily activities at home like bending over to take of your shoes, playing with your dog or kids, or even getting off the toilet.
3. Frustration and Fear
You are at the point where the aches and pain are starting to cause some frustration and even some possible fear. You are starting to wonder, "why is this happening?", "what could I have done to prevent this low back pain?", or "is this going to become a chronic issue?"
4. Doctor Shopping
Mentally and physically over the pain, you begin to search for different doctors you can go to seek help. Overwhelmed by the options, you wonder why it isn't so easy to determine who to go to. Should you see your primary care medical doctor? A physical therapist? An orthopedist? A Chiropractor? Annoyed by the endless options you decide to find a chiropractor to manage your low back pain since they are the experts in spinal pain.
5. "Chiropractor Near Me"
After deciding you want to go to a chiropractor, you google "Chiropractor near me", "Clearwater Chiropractor", "Palm Harbor Chiropractor", and find a few offices near your location. You look at their websites, the reviews, and most importantly look for the price of an initial visit and treatment.
6. Do They Accept My Insurance?
While searching local Pinellas chiropractic websites, you seek to find out if your insurance can be used at the office. Interestingly enough, you stumbled upon a cash-based practice called Strength & Spine Chiropractic. You notice they openly state they do not bill insurance directly and describe in detail how you can still use your insurance in a cash-based practice.
7. Scheduling an Appointment
After a grueling search for a clinician you've taken a big first step of contacting the office to schedule an appointment. You have an appointment set up and you are anxious to find out what is going on and if you are able to be helped. You should be proud of yourself at this point. Many don't take the first step of scheduling an appointment to seek care, and you've made a good decision for your health and well-being.
8. Examination and Treatment
You scheduled a mobile visit with Strength & Spine Chiropractic. Upon arrival to your home, the doctor had their equipment ready and easily set up in your living room. You spoke for a little discussing who you are, what you do, and talked about your family. You started to realize the doctor actually cares about you as an individual. Then you went through a thorough history, answering a bunch of questions about what is going on, how did it happen, how the pain is affecting your life, etc. An in-depth examination was performed including a movement analysis, orthopedic examination, and neurological examination. After the exam, the doctor explained what they think is causing your pain, or possible things that may be causing your pain. You sigh in relief as you finally have an answer. Now you ask if and how it can be treated. The doctor responds with a thorough answer explaining how together you will both create a plan of treatment that includes chiropractic manipulation, soft tissue therapy, a rehab exercise plan, and discuss different stress management techniques.
9. Relief
Finally, you've been treated and are confident in the plan you and the doctor developed to help your pain and to keep your symptoms from coming back. You've finally gotten some physical relief, and most importantly mental relief, as you understand what is going on and know that your pain can be managed.
10. Get Back To Your Life
You've had a few appointments with Strength & Spine Chiropractic and you are feeling great. You have progressed well and are compliant with all your recommended exercises. You finally feel like you have your life back and no longer have to worry about your back pain. You can get back into the gym, playing your kids, and having a pain-free work day. You are glad you decided to schedule an appointment and know next time you have any symptoms who you are going to call.
Now, that may seem like a lot for someone who is experiencing pain, but it is a common course of action many take before they finally schedule an appointment. We understand this cycle, as we have done it too. Now, we do realize when something isn't feeling right or we have an ache or pain that is bothering us, we get it treated.
Let us help you get your life back and get back to doing the things you love. We help you move better, feel better, and live better.
Follow us on Facebook at Strength & Spine Chiropractic
Follow us on Instagram @strengthspinechiro
Follow us on YouTube: Strength & Spine Chiropractic